The Challenge
Windows' default action when a ZIP file is double-clicked is not to extract it, but rather to let you view the files inside it. To make matters worse the presentation of a compressed file and or the extracted folder look identical.
What Happens if You Double-Click the ZIP File (Don't Do this!)
If you are viewing a compressed folder and double-click on the app executable, it first warns you "This application may depend…"
If you then choose , you will eventually encounter "This application requires a version of Adobe AIR which…".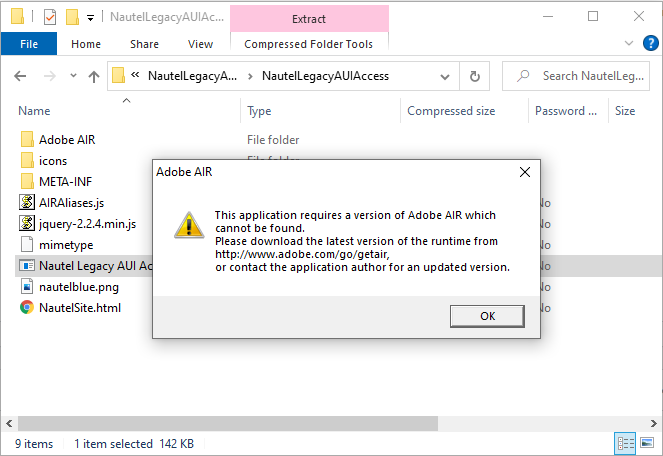 If this what you are seeing the ZIP has not been extracted. Follow the steps below for a successful installation.
How to Successfully Extract ZIP Files on Windows (and install the app!)

1. Locate the app ZIP in your Downloads folder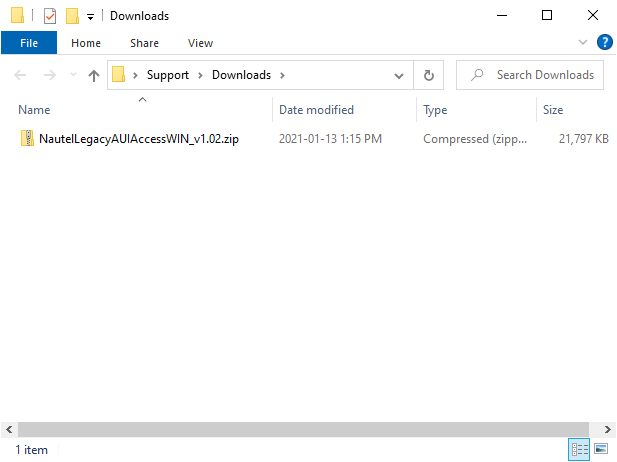 2. Right-Click on the ZIP and choose [Extract All]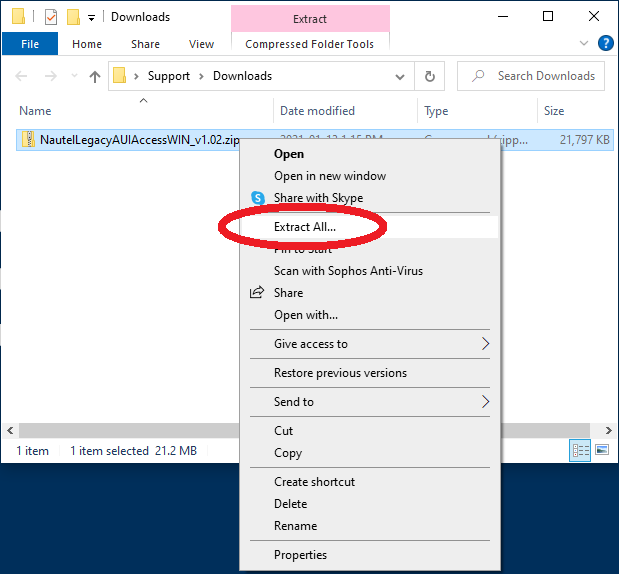 3. Choose a location for the app folder, e.g. your Desktop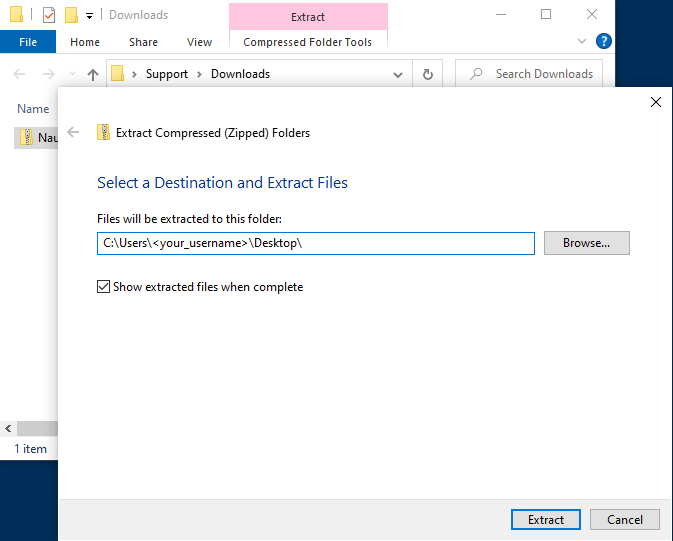 4. AUI app files are extracted to a new folder called "NautelLegacyAUIAccess"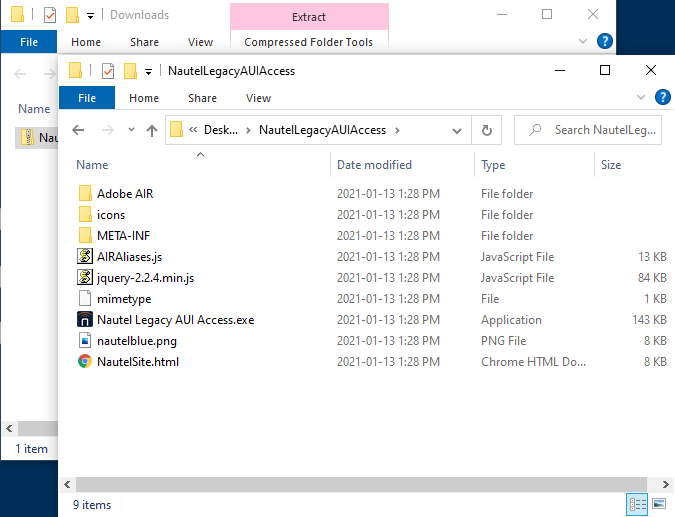 5. Double-click or right-click and choose [Open] to run the "Nautel Legacy AUI Access.exe" file
6. If "Windows protected your PC" is shown choose [More Info]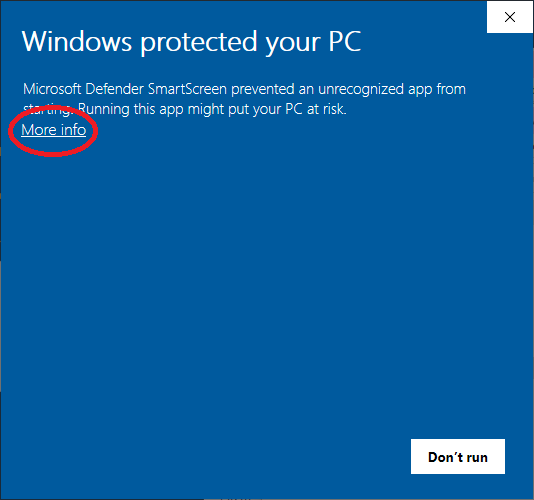 7. Click the [Run anyway] option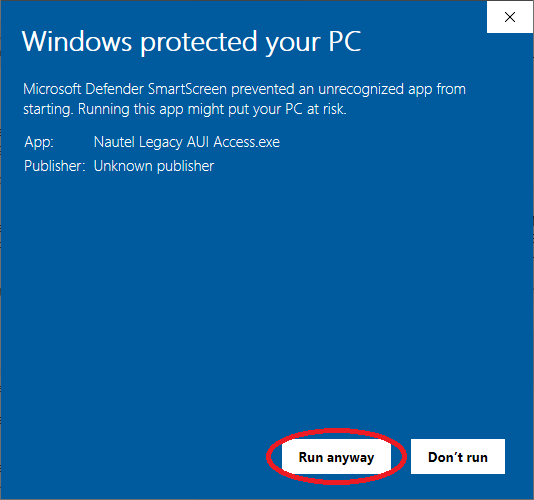 8. Legacy AUI Access App is running!