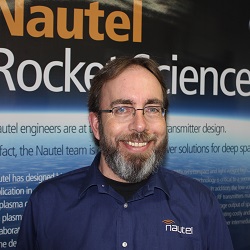 In the old days, if something went wrong at the station, someone would dial your pager pretty quickly to get your attention. But now that we have moved on to mostly empty studios and monitor everything by smart phones and email, how can you be sure that you will not miss an important alarm? Jeff Welton has a tip to share.
Read this Tech Tip from the Broadcasters' Desktop Resources: Have Your Transmitter Text Alarms Messages to You
Jeff
Jeff Welton, has worked with Nautel for 25+ years. He is currently the Nautel Sales Manager for U.S. Central Region but previously he spent 16.5 years as a Nautel Customer Service Technician.
Submissions for this Tips 'n Tricks column are encouraged and if published you'll receive a Nautel T-shirt. Submissions should be typed and emailed, with high resolution photos, to [email protected] using the subject line Tips 'n Tricks.