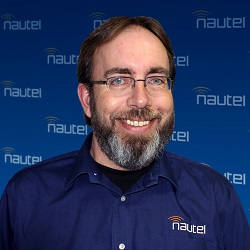 Can you believe NAB is over already? Wow, that was a crazy couple of weeks!
In this issue, I'll give a recap of some of the highlights of my NAB plus I've got a customer tip to share.
First, NAB doesn't start the Monday the floor opens, not by a long shot – my show began the week before, with the Association of Public Radio Engineers' Public Radio Engineering Conference (PREC). If you work in public radio in the U.S., this definitely makes it worth considering taking the voyage to Las Vegas a few days early. The APRE's PREC committee work really hard at trying to keep the content relevant and non-sales-oriented regarding new technology and items of interest to those in public radio engineering. This year, I was showing off a science project – HD Multiplex.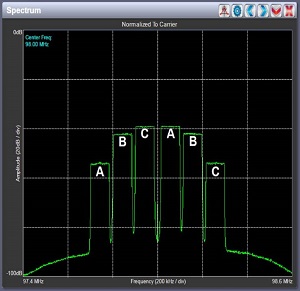 HD Multiplex is a cool technology developed by our own Philipp Schmid during a long cold winter a year or two ago. What Philipp came up with was a way of interleaving multiple HD only signals from a common transmitter – similar to how many broadcasters currently run several transmitters into a shared antenna, this would allow many broadcasters to run several audio signals into a shared transmitter and single antenna.
HD Multiplex has some pretty cool possibilities – for one, it would allow more signals in a frequency congested area, permitting stations to experiment with niche formats that don't get much airplay. It would also, in conjunction with HD Single Frequency Networking (for more information see other articles in this newsletter), permit coverage replication with existing coverage maps, to maintain parity in coverage with existing analog signals. For the demo, we were running a total of 15 audio signals over three carrier frequencies with 100 kHz spacing from a single transmitter, with no interference from one to another, as picked up with a conventional HD receiver.
After PREC, it was time to setup and have fun with 350 of our extended family at our Nautel Users' Group. The NUG sessions started around 20 years ago with maybe a dozen people sitting around a single table and has grown beyond our wildest expectations. The fact that so many of you will come in a day early and spend a Sunday morning in Las Vegas with us is truly humbling and we thank you for that. For reference, here's a comparison of what the NUG meeting looked like in 2007 and 2017.

For the past 11 years, I've been honored to present a Tips 'N' Tricks session at the NUG meeting – sort of an hour long summary of some of my ramblings in these columns, usually done at high speed! This year was no exception – I covered a lot of tips I've provided here before… grounding, air handling, and safety, for example.
I also discussed IT security… it still amazes me that, especially after several recent waves of stations having their audio stream hijacked, there are so many audio codecs visible on a basic web search that have either no password protection at all, or are using default user names and passwords!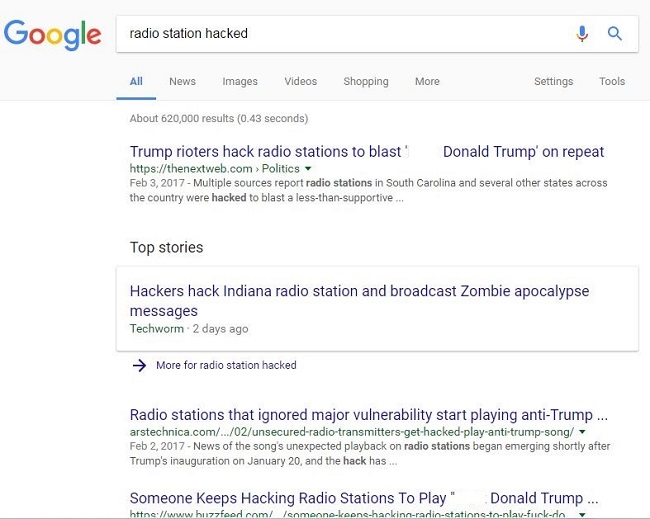 In my last column I promised an update on the 18 Nautel devices I found at that time using a basic web search. Today I found just seven Nautel devices; all within the U.S.A. That's still seven too many, but I'm glad to see the number declining.
Folks, you absolutely NEED to do a basic IT audit of your facilities – you should have a list/flowchart/map/spreadsheet of every IP-accessible device on your network. Each of these devices should be behind a firewall and each one should NOT have the default user name and password set. When you get a device, the first thing you should do is set up a unique user and password, then delete the default setting. Over and above this, look into VPNs… there are several available, ranging from free ones, such as TunnelBear, Windscribe, FreeLAN and others, to those which have varying costs from "not much" to "oh wow!". Even a basic VPN is a start – if a hacker can't even see your devices, they're less likely to try to compromise them. Techradar did a pretty good article on VPN's very recently >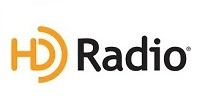 I also spent some time talking about HD Radio™ and the various things related to upgrading or installing HD Radio technology in your facility – how to make the decision on which injection method to get the HD data onto the analog carrier is best for a given situation, as well as the various configurations and the benefits and drawbacks of each. That is something that I don't believe I have covered here before, although I've done various papers and presentations on it over the years. If it's something that you think might be interesting content for a future article, drop me a line at [email protected] and let me know!
Following NAB week, I stuck around long enough to shove all of the shiny stuff back into the big wooden boxes and (hopefully) get it all to the proper destinations. Then it was back home to help out with our annual Post-NAB training course – this is a course we offer at no charge after every NAB, where we try to cram as much information as possible into three days, including AM, FM, digital radio, with both classroom and hands-on time, along with sessions on safety, grounding, installation tricks and whatever else we think might be useful! It's a lot of work – and a lot of fun!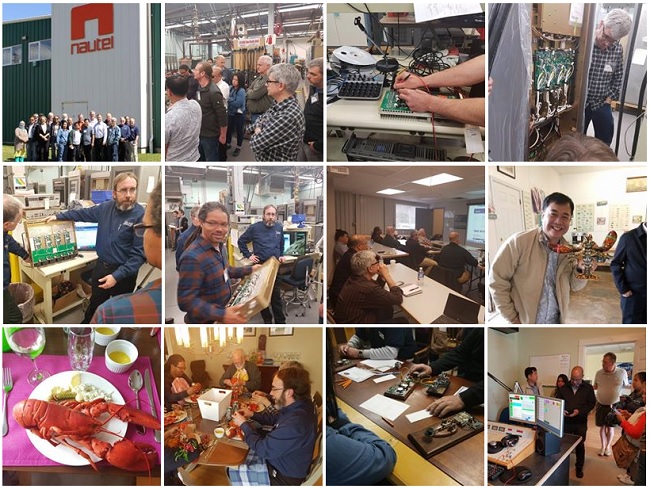 So, that's the wrap-up for NAB, now it's time to finish catching up on all the stuff I didn't do over that three-week period!
Before I go, though, one customer note… Carl Sampieri from Huntsville, Alabama, sent me a note telling me how difficult it was to mount a VS2.5 into the rack rails provided with the transmitter, which are a challenge to install themselves – he's right, the VS2.5 is a fairly heavy box, at 65 lbs (30 kg), definitely it should have two people to put it on the rack slides. Given that two people isn't always an option, Carl found some heavy duty rack shelves from some older equipment and used those to support the transmitters in his installation – easy to access and remove/replace if needed.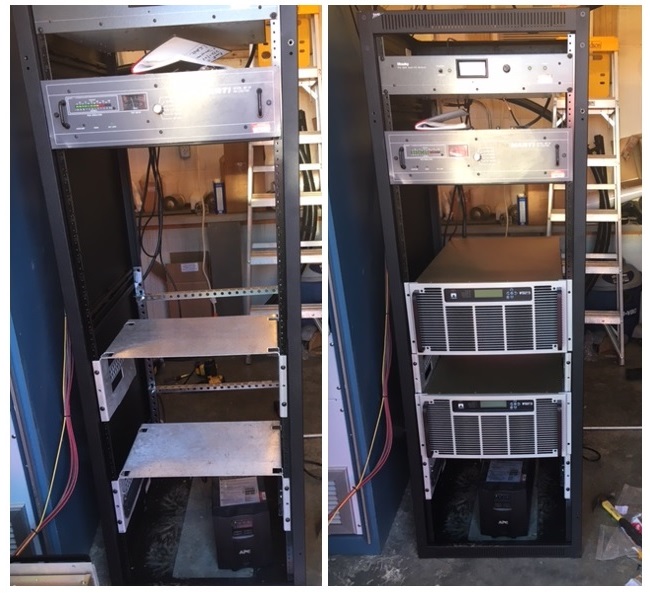 Definitely a time saver compared to the rack rails and makes for an easier single-person install. Thanks for the tip, Carl! I did a bit of research and found a couple of heavy duty shelves from Middle Atlantic that would do the trick, ranging from fairly cost effective to a $500 unit with sliding, locking extensions. Certainly there are solutions to fit all needs.
That's about it for this issue, folks, until next time, be safe and happy engineering!
Jeff
Jeff Welton, has worked with Nautel for 25+ years. He is currently the Nautel Sales Manager for U.S. Central Region but previously he spent 16.5 years as a Nautel Customer Service Technician.
Submissions for this Tips 'n Tricks column are encouraged and if published you'll receive a Nautel T-shirt. Submissions should be typed and emailed, with high resolution photos, to [email protected] using the subject line Tips 'n Tricks.