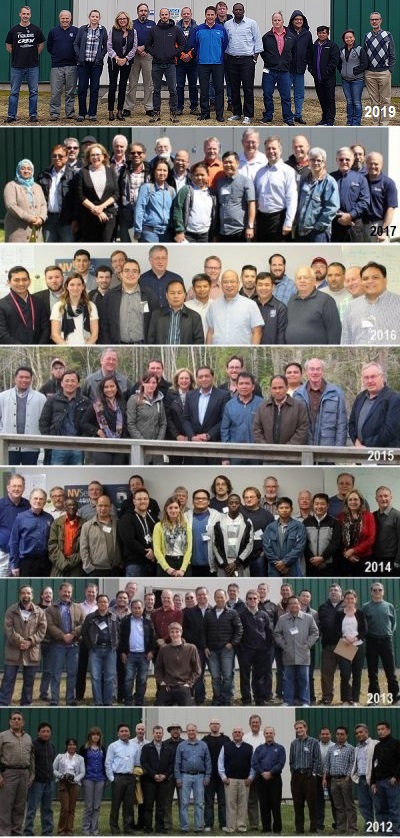 2023 course dates: April 24-26.
Please register using the form at the bottom of this page.
Location: Nautel, Hackett's Cove, NS, B3Z 3J4, Canada.
After the NAB show we offer a FREE* three-day training course covering a range of topics and hands-on sessions including site preparation, safety, Nautel equipment and software, digital radio, and more.
These courses are taught by experts at Nautel; the engineers designing our products and the technicians who answer your service calls.
However, we think the best part of the training is the conversations that happen outside the classroom. The training provides an opportunity for Nautel users to share their own tips-n-tricks with each other outside the classroom.
Attendees come from all around the world for this free training, and here are some of their comments…
"Everything was relevant. Great job!! I wouldn't change anything."
"Knowledgeable presenters and useful information!"
"Grounding & Installation procedures [were most applicable to my work]. I will be reviewing all of our transmitter installations and updating sites where necessary to improve environmental conditions and grounding and lightning protection."
"AM Radio in general, Grounding and Site Preparation. This should help us deal with some long-standing issues at some of our sites"
JOIN US IN 2023
Register for our April 24-26 Post-NAB Training Course using the following form.
Post-NAB Training Registration
*Accommodations, air fare, and other expenses are the participant's responsibility.