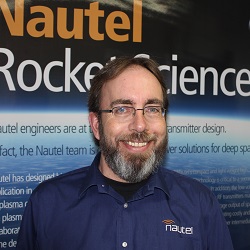 Not too long ago, we got an email from a customer who'd created a simple, yet elegant, solution to the occasional AUI lock-ups that are experienced on NX50 transmitters. NV Series customers may recall experiencing this issue, as well – although it's been mostly resolved with a software upgrade that forces a watchdog reset every 30 minutes or so. Incidentally, I just got a call tonight from an early vintage NV customer who appears to have that same situation – my first question was, "so, you've got all your software updates installed, right?" The response was a deafening silence.
Folks, a gentle reminder here – if we send out a software update, it's usually because we found something that needed to be fixed, frequently because somebody pointed out a glitch to us, or we've added some new features… please take the time to install them! You can find the Latest Software releases and information under the Support tab in the Technical Resources section. Take a moment to browse around the support section, if you would – you should find some interesting new stuff there. Take another moment to let us know what you think, or how we could improve it even more.
Okay, back to the NX50 situation – our customer had been informed that the only way to reset a locked up AUI was to remove power from the single board computer for 10 seconds, then reconnect it, forcing a cold start. In order to avoid having to remove the cover from the single board computer to get to the power connector, he wired an NC momentary switch in series with the power supply to the board. The switch was mounted adjacent to the computer and voila! As indicated, very simple, yet functional.
I called over to Customer Service to get the lowdown on AUI lockups and discovered that in newer NV Series transmitters, there is a hard reset button inside the transmitter that should make life easier in the future. In addition, look for a software release coming soon that provides the watchdog reset function to the NX Series – hopefully that will be out in the next few months!
For now, though, here are the official "factory approved" reset procedures:
First off, it should be noted that in all cases, a lockup in the AUI does not take you off the air.
For older NV Series with NAPC156 controllers, remove connector P10 from J7 (labeled "WD RESET") on the lower left corner of the controller board and simply short the two sockets on the connector (a resistor lead or even a pair of needle-nose pliers will do this). Then replace the connector.

For newer NV Series transmitters with NAPC156A controllers, this has been simplified even further with the addition of a hard reset button beside J7.
For NX Series, on J6 at the top center of the controller PWB, remove the wire from terminal 7 (SBC RESET) and touch it to chassis (ground)… it's that easy!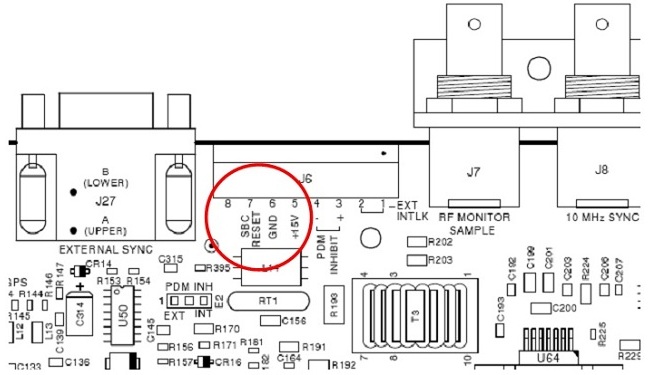 So there you have it – assuming you haven't got around to uploading the Latest Software yet (or we haven't released it!), now you know how to bring the AUI back to life.
On a side note, I'll be in New Orleans, LA for the LAB/MAB show from the 30th of May to the 1st of June and in La Crosse, WI for the WBA summer conference on June 20th… feel free to hunt me down and tell me your favorite fixes, tricks and traps!
Jeff
Jeff Welton, has worked with Nautel for 25+ years. He is currently the Nautel Sales Manager for U.S. Central Region but previously he spent 16.5 years as a Nautel Customer Service Technician.
Submissions for this Tips 'n Tricks column are encouraged and if published you'll receive a Nautel T-shirt. Submissions should be typed and emailed, with high resolution photos, to [email protected] using the subject line Tips 'n Tricks.