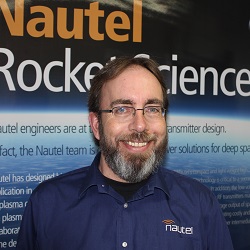 Happy 'almost winter' here in the northern hemisphere! I hope everybody has been busy getting their transmitter sites critter proofed and ready for winter. I am writing this issue on the road, but my two projects for when I get home are generator maintenance (oil change, filter replacement and load testing) and making sure the snow blower is greased up and ready to go.
What are some of the things you folks do to get ready for winter in your area? As always, submissions, thoughts and ideas will put you on the list for something from the swag bag – and it makes my next issue easier to write!
In the last issue, one of the things I mentioned was slide rules. Randy Kerbawy, CSRE, from West Virginia Radio Corp., sent a couple of photos – one of his slide rule collection (of which I am officially jealous) and one of his favorite slide rule – a circa 1945/46 RCA slide rule for FM coverage. He also sent another link for slide rule information.
Thanks Randy, I will have someone contact you about sending some Nautel swag your way.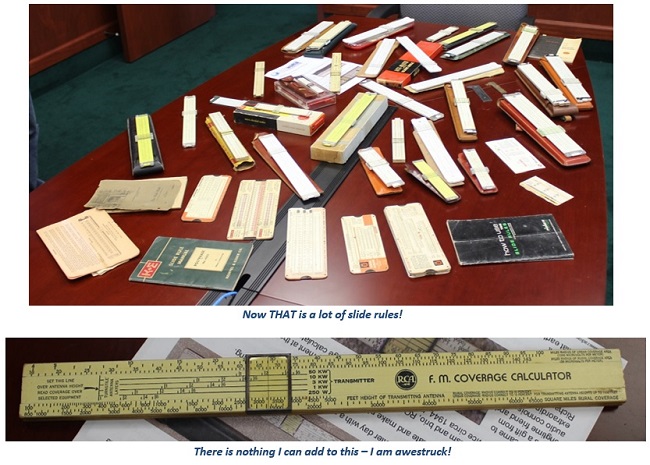 Also on the topic of the last issue, I had discussed various apps that are available. One that I found on the Android platform (and there are several) was an SPL meter. However, I also discovered that it seems to be very limited by the microphone in the smartphone. The one I discovered seems to top out at 75-80 dB, even when I am in an obviously louder environment, although it's useful for relative stuff. I will keep hunting and provide information on anything I find that I think might be useful. In the meantime, I am still waiting on any and all suggestions for broadcast or engineering related apps… send those suggestions in!
For new material, I got a submission from our Customer Service Department, who had taken a call from a customer that had just been warned during a voluntary inspection that their remote control was not functioning. This was on an AMPFET series transmitter, so it would be in the 1982 to 1990 range for age. Side note – I was in our Test Department training for Customer Service when the last AMPFET 2.5 transmitters went through final test in 1990. The customer had called tech support for assistance with the remote wiring and I'm told there were some four letter words involved with what they encountered…

Folks, I have devoted entire articles to air handling, positively pressurizing transmitter rooms and the importance of keeping air filters clean, along with doing routine maintenance. I will add one thing that I do not believe I have mentioned before – First, if you cannot read the terminal block designations, it is time to clean the transmitter. Second, if you cannot read the terminal block designations, there may be some improvements required to overall air handling. Obviously this is going to be at the mercy of the budget and sometimes it is not possible to do a wholesale upgrade to the air handling system, but it is a very safe bet that this transmitter will suffer a much shorter life span than one that is kept clean and cool.
When discussing it with general managers and finance types, I compare clean air in a transmitter building to the importance of clean oil in the engine of their car. Sometimes that might be all it takes for the light to go on and approval to be provided to increase intake air to a level that keeps the building positively pressurized, minimizing dust (and the associated failures). This is a scenario that's even more important in transmitters with high voltage areas – how much dust does it take to arc across an HV supply? Not a lot, in many cases. Keep them clean, keep them cool and keep them well grounded and just about any transmitter will be a whole lot happier – and run a whole lot longer without as many failures.
Until next time, be safe and happy engineering!
Jeff
Jeff Welton, has worked with Nautel for 25+ years. He is currently the Nautel Sales Manager for U.S. Central Region but previously he spent 16.5 years as a Nautel Customer Service Technician.
Submissions for this Tips 'n Tricks column are encouraged and if published you'll receive a Nautel T-shirt. Submissions should be typed and emailed, with high resolution photos, to [email protected] using the subject line Tips 'n Tricks.