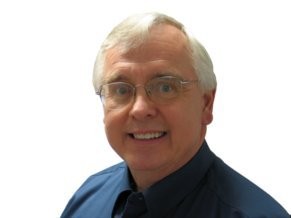 Welcome to a new feature in the Waves newsletter! Readers are more than likely familiar with the Workbench column I write for both Radio World and Radio World International which are full of ideas and tips to make an engineer's life easier. But for the most part, those columns are not product-specific.
This Tips n Tricks column will be different. It will focus on suggestions of ways to get the most out of your Nautel products. The tips are submitted by the Nautel engineers, field service technicians, and you our customers.
At this year's Nautel Users Group meeting at the NAB, we had a focus on how to get the most from your Nautel equipment. Our first tip comes from our field service department.
On the NV Transmitter series, when you are installing the transmitter, be sure to remove the two front screws, and two shipping bolts at the rear of each PA module. Once the bolts are removed, re-seat the PA module – just in case something got mis-aligned in shipping.
The rear bolts are for shipping purposes only, and minimize module flexing during the shipping process. As you reinstall the modules, secure the front screws, but leave the rear bolts out – store them in a safe place, should you ever need to relocate the transmitter.
This process will speed troubleshooting. If, in the troubleshooting process, you ever need to remove a PA module, you'll only need to unscrew the front screws – not remove the back, and unbolt the shipping bolts too! Work Smart!
Rest Easy!
Did you know that Nautel still services every model of transmitter it's ever manufactured? That spans over 40 years, and visibly demonstrates our commitment to our customers. A portion of Nautel engineering time is spent re-engineering assemblies where parts are no longer available, to keep these older transmitters running. Plus, our folks in field service are very willing to help troubleshoot the older models.
Speaking of the older models, our former service engineer, Jeff Welton, says if you own an AMPFET transmitter, you'll note that a Lexan® protective panel covers the front of the PA modules. This panel must be kept in place for proper cooling. A replacement panel can be ordered via the new Nautel Online Store using part number 139-8111 for the Ampfet10 and part number 139-8111-01 for the Ampfet5.
On the newer NV transmitters, there is a grey plastic panel that covers the power supplies. This panel is used to keep the supplies in place during shipping. On installation, this panel should be removed, and each power supply module should be removed and reseated. The plastic panel should be kept, and reinstalled if the transmitter is ever relocated.
John
John Bisset has worked as a chief engineer and contract engineer for 40 plus years. He is a past International Sales Manager for Europe for Nautel and a past recipient of the SBE's Educator of the Year Award. John contributes the regular 'Workbench' column for both Radio World and Radio World International.
Submissions for this Tips 'n Tricks column are encouraged and if published you'll receive a Nautel T-shirt. Submissions should be typed and emailed, with high resolution photos, to [email protected] using the subject line Tips 'n Tricks.