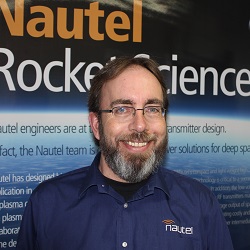 As many of you know, I co-engineer a local station in my infinite spare time. When the primary engineer takes a vacation I am pleased to announce the effect on the on-air product is exactly zero… the tunes keep playing and the announcers announcing, just the way it should be.
The key is to be prepared and to do the required prep far enough in advance that you're not in panic mode at the last minute!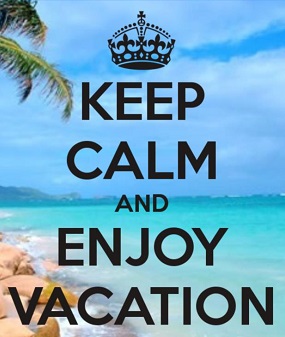 Whether you are a corporate engineer with several station clusters, a station engineer with a few stations under your care, a contract engineer handling multiple clients, some on retainer and some who call only when stuff breaks, or an assistant working under a chief engineer, there are steps you can take to ensure that your time away creates as little stress as possible for the folks left holding the reins in your absence – and that the pile you face when you get back is no larger than it was when you left!
The following tips apply to anybody in an engineering position going on any leave of absence… vacation, convention, whatever.
A few weeks before leaving

First things first, a few weeks before your time away, you should schedule any important tasks. Things in the "to do" pile that cannot be postponed should be dealt with at least a week before departure, so that they are not creating last-minute panics.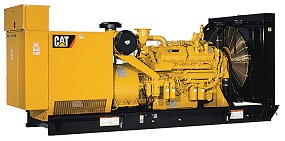 This is a good time to schedule generator maintenance, if you have one, and to do a full load test on the generator, so that you can be sure it will be there if needed while you are gone. Do not forget to check any transfer controllers as part of the load test. Get in touch with anybody providing coverage for you while you are away, whether just for emergencies or overall. Set a time with them for a few days before you leave, to go over the facility and give them a run-through of any emergency procedures (more on this in a moment).
Also, it is a good idea to let station personnel know you will not be around – who gets advised of this will depend on your specific situation. If you have a backup person, ensure the appropriate staff have contact information – and any specifics regarding the level of backup being provided (do not call unless we are off air, for example).
Take a day to do any routine maintenance tasks – changing transmitter air filters, testing backup STL systems or studio backups, and ensure that things (like the keys to the transmitter site) are located exactly where they should be.
The week before leaving
In the week before leaving, again remind staff of your pending absence. This is a good time to refresh any documentation regarding operational procedures. Double check things like user guides for air-staff, emergency procedures, locations of public file and what to do if somebody requests it – or the FCC comes calling (yeah, I know that is unlikely, but it will cause a lot less panic if there is a procedure in place in case it does happen).
A few days prior to departure, it is time for that walk-through with whoever is providing coverage while you're gone… for a single station or small group, this might be a physical walk through, for larger groups or multi-client contract operations, it might be just a rundown on potential situations and station backgrounds, done via phone, email, or a lunch meeting. If a physical walk-through is possible, it certainly will make the life of your backup person easier – knowing where the automation server is located, how to reset the web server, who needs to be notified prior to heading to the transmitter site, that sort of thing. For example, in my particular case, the transmitter site is on land owned by the power company and they require notice if anybody will be working on site for more than a few minutes… do not forget to pass along this sort of contact information, in addition to any alarm codes for the site or studio.
Set an auto-response on your email, notifying folks that you will be out of the area – tell them whether you will not be responding or will only be responding periodically – and when you expect to return. Also, where applicable, provide emergency contact information, for you or your backup engineer.




If you have IP accessible equipment (such as most current Nautel transmitters) configured to send out alarm emails, test that the email functionality is working. If your equipment has factory support capability built in, ensure it is enabled.
The following story is a perfect example. Gary Ellingson, of Northwestern Media, was at NAB 2015. While we were talking at our User's Group session, he got a couple of emails. One was from his transmitter telling him there had been a power amplifier failure and one was from Nautel Support, notifying him that Phone Home™ had informed them of the failure and that a replacement module was on the way… the module was already at the studio, waiting for him to install, when he returned from NAB.

To summarize, time away from the office can be a good time to recharge – whether it is a vacation to get away from it all, or a convention to learn new things and network. However, if something goes wrong back at the homestead and you have not taken steps to ensure procedures and backups are in place to handle these situations, it can also be a huge cause of stress.
Hopefully, these few ideas will assist you in minimizing the stress – if you think of anything that I may have missed, send me an email and I will be sure to add those updates in a future article!
Jeff
Jeff Welton, has worked with Nautel for 25+ years. He is currently the Nautel Sales Manager for U.S. Central Region but previously he spent 16.5 years as a Nautel Customer Service Technician.
Submissions for this Tips 'n Tricks column are encouraged and if published you'll receive a Nautel T-shirt. Submissions should be typed and emailed, with high resolution photos, to [email protected] using the subject line Tips 'n Tricks.