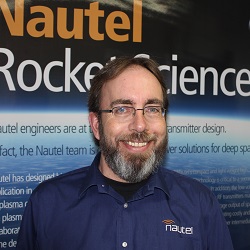 Welcome to summer! We're lucky that it happened on a weekend in this part of the Great White North this year (actually, it's been in the 80's for the better part of two weeks, although the ocean breezes do help cool things down overnight, which is not a bad thing!)
With so much going on both on the road and in the office, at work and at home, I thought I'd have a little more fun this time and, instead of harping on one specific topic, jump between a few different ones and see what y'all think (I'm getting ready for a trip to Alabama later in the month and practicing my 'southern' accent).
First, a reader submission – Corey Meyer of Audiomedia Associates in New Orleans, Louisiana wrote me a month or so ago with the following:
"I have been recommending (and installing when I can) a mechanical line voltage thermostat (PECO 4E636 for example) from W.W. Grainger as a last resort to save the transmitter from overheating if and when the A/C fails, as is often the case in this here south part of the country. I wire it into the transmitter's failsafe so that when the room gets hot and the contacts open, the transmitter drops off long enough to allow the room to cool down, then when the contacts close and the station is back on the air all by itself, this lets someone know there is a heat problem at the transmitter. This cycle keeps repeating itself and limits any runaway condition that could damage the equipment. Probably not a ratings builder but it saves the semiconductors from melting and capacitors from drying out. I suppose you could take it to the next level (I haven't) and order a mechanical thermostat with two isolated switches, one that makes on temp rise and the other that opens on rise. Wire the contacts that make on rise to the remote control's status input to trigger a dialout sequence and warn personnel that the thermostat has tripped, in case nobody is actually listening to the radio station. The kind I like has an old fashioned coil sticking out of the unit. The so-called bi-metal thermostats have had poor reviews on the Grainger site, so I will stick with the fluid-filled coil type. Bi-metallic strips can be erratic when they approach the trip point."
I'd add a bit to that – these days, most transmitters have the ability to set up multiple, pre-defined presets and remotely select them… you could use the thermostat mentioned above to drop to, say, quarter power, and stay on the air, while still keeping things under control from a temperature perspective. Good suggestion, Corey, thanks!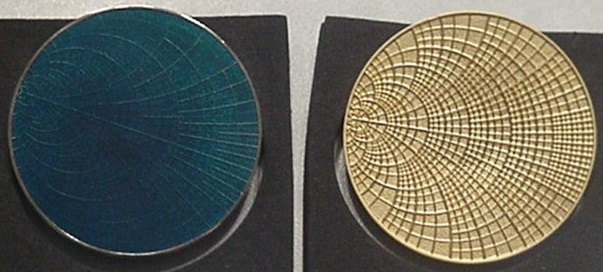 On the topic of suggestions, Chuck Kelly, our Director of Sales, John Whyte, our Director of Marketing and I were tossing around an email thread recently about slide rules… remember those? I had to confess that I've never used one – so I wouldn't know a good one from a bad one, or if there is a difference. However, after that, I got poking around on a site John sent a link to and found the coolest slide rule coin – so now I think I'm going to learn a bit more about slide rules! If anybody's interested, here's an awesome source for all things slide rule related.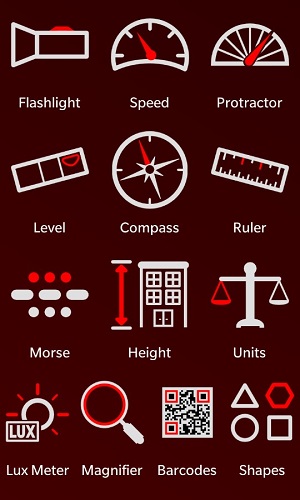 Then I got to thinking about apps – probably because I have a slide rule app on my Blackberry, although I have never played with it beyond sliding the bars back and forth. I also have one I do use a lot, called Gadget Box, which has several useful tools that I've found handy over the years (see screenshot on right).
Beyond the other obvious road warrior related apps (airline apps, map and navigation apps) and a few store related apps for my favourite coffee spots and hardware stores, I realized I don't have a lot – probably because, even though it will work with a lot of Android products, the Blackberry is somewhat limited in what is written to run on it. Boss, we may have to solve this problem, someday (take it out of Marketing's budget!).
On that thought, though, I figured I'd solicit your input:
What are your favorite engineering/radio/TV related apps?
What platform do they work on?
What do you like about them – or not?
Send me all your comments and ideas
On the slide rule section, send me photos of you and your favorite slide rule, or stories about their use – I'll do a drawing for a Nautel swag package out of all the submissions and may print some of my favorites in an upcoming Waves newsletter (with your permission, of course!).
I'm going to make it a short article this time around – I ran a bit past deadline (normal) and the real boss is making "honey-do" lists, based on me being home for more than two weeks at once for the first time since March or April.
Until next time, be safe, have fun and Happy Engineering!
Jeff
Jeff Welton, has worked with Nautel for 25+ years. He is currently the Nautel Sales Manager for U.S. Central Region but previously he spent 16.5 years as a Nautel Customer Service Technician.
Submissions for this Tips 'n Tricks column are encouraged and if published you'll receive a Nautel T-shirt. Submissions should be typed and emailed, with high resolution photos, to [email protected] using the subject line Tips 'n Tricks.