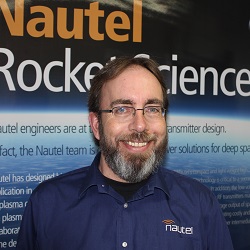 Pre-NAB Radio Show / IBC issue already! Where has the time gone? It's been a busy summer here, both in the office and in the field. I'm going to use this space to whine a bit, so bear with me!
Over the course of the summer, I've been to several transmitter sites – some on request, some on 'drop-ins' where I was in the neighbourhood anyway. I've seen the full gamut, from well-grounded, cooled and clean to… well… not so much! One thing that has me scratching my head though, is that in the sites which were running current version Nautel transmitters (VS, NV, NVLT, etc.), almost none of them were running current software!!! Note that I'm giving a free pass to the two stations who knew I'd be in the area and asked me to come do software updates for them while I was around.
Back in the field service days, it wasn't unheard of to walk into a site and see a box containing all of the field mods that we'd sent the station over the years, neatly displayed and never installed. However, that would have been the vast minority, maybe one or two out of every hundred sites. This summer, I was three for four with sites that weren't running current software (plus the two who'd asked me to come for that specific reason, but again, giving them a pass this time).
Years ago, if we wanted to adjust a bias level, we sent out instructions on how to solder a resistor across another resistor, measure a test point, and adjust a potentiometer. Maybe some track needed to be cut on a circuit board, with another resistor being jumpered into the circuit. These days, if we need to adjust a bias level, we issue a software update that automatically sets the new bias level into the internal controllers in the transmitter. The effect is the same – but not if the update is never installed!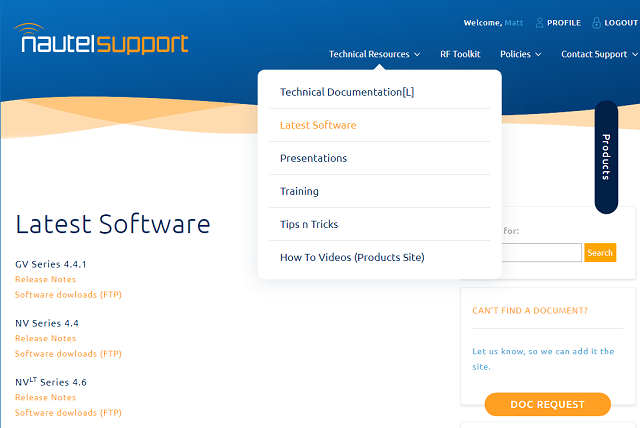 On the Nautel Support website, under Technical Resources | Latest Software, you'll find the current software version for everything we make – and some stuff we're not making anymore. There's also a link to Latest Software in EVERY issue of the Waves newsletter.
Just because your transmitter isn't on the current production list, doesn't mean we're not still improving things. If you click on any Release Notes link, you'll view PDF release notes for a summary of the improvements that version includes. For example, the list of bullet point upgrades in v4.x software is over eight pages long. Many of those improvements are added features and bug fixes, but several also directly affect transmitter operation and reliability.
Checking what software version you have on your transmitter is quite simple. Depending on what version you do have, the steps might be a bit different, but go to System Settings and Upload Software. Check the .tgz files listed – the most recent one (assuming it's been installed, I'll show an example of one that hasn't below) is the one you have. Then go to the Nautel Support website Latest Software page, and check to be sure you've got the latest version.
Here's an NVLT Series transmitter with the latest version downloaded and installed.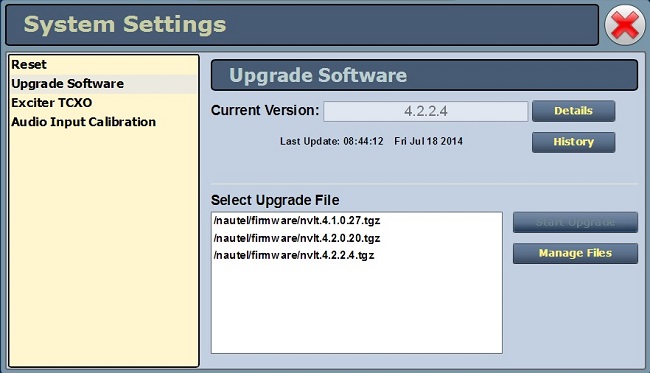 Here's an NV Series transmitter with a later version software package loaded onto the transmitter but never installed.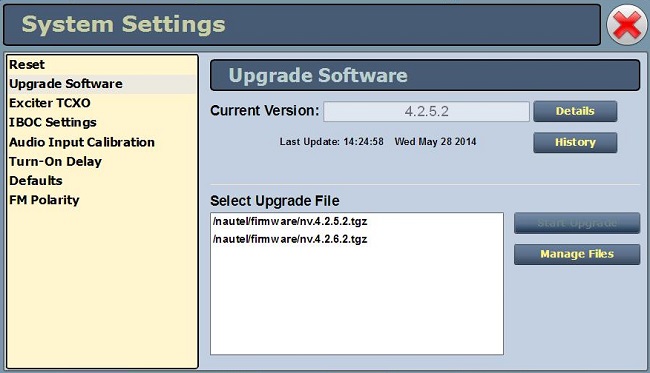 Okay, I'm done ranting now – please try to keep the software updated (think of it along the lines of old school field mods without cutting track or soldering – not nearly as much fun, but certainly just as necessary.)
That wraps it up for this issue – until next time, be safe and happy engineering!
Jeff
Jeff Welton, has worked with Nautel for 25+ years. He is currently the Nautel Sales Manager for U.S. Central Region but previously he spent 16.5 years as a Nautel Customer Service Technician.
Submissions for this Tips 'n Tricks column are encouraged and if published you'll receive a Nautel T-shirt. Submissions should be typed and emailed, with high resolution photos, to [email protected] using the subject line Tips 'n Tricks.